Introduction
Adding your custom domain is a critical part of your funnel building process before you go live with your Paid Ads. By default, when you signup to InterFunnels, we give you a temporary domain which is good for testing. But ultimately, you will need to integrate your own custom domain.
In this article, we will discuss how to connect your custom domain with InterFunnels.
Steps to Add Custom Domain
Step 1. Add your Custom Domain to your InterFunnels Account
The first step is to add your custom domain to InterFunnels Domain Manager.
To add a custom domain to your account
Click your Username on Top Right -> Go to Settings

Now go to the Domain tab. There you will see your previous custom domains if you have added any. So, I want to add a new domain. I will put my domain name and will click on the NEXT button.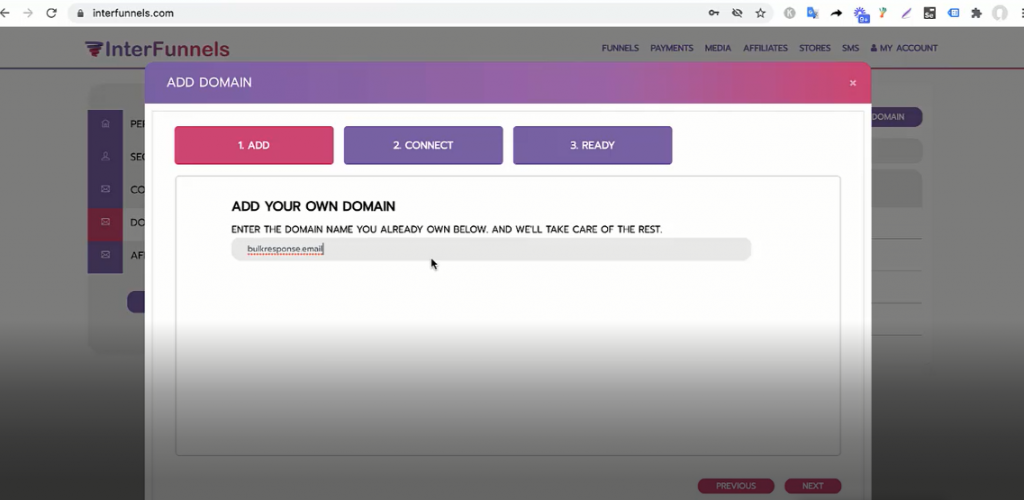 On next step it will show you your DNS settings. Your CNAME record is always username.interfunnels.net. You will copy that and then you will login to your domain registrar.
STEP2: Change DNS settings from Domain Registrar 
Here we are using Namecheap domain registrar for example. But the process is same. I will go to my Namecheap account and will go to the advance DNS and from there I will add the new CNAME record.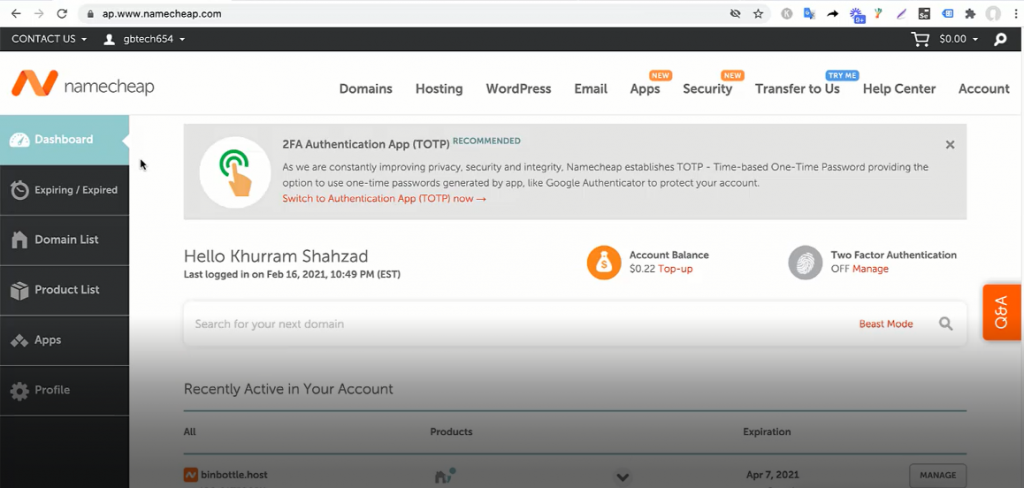 The record type will be CNAME Record. In the host, I will put www and in the target, I will put my URL given by InterFunnels. My target url is username.interfunnels.net. You can keep the TTL time 5 min. well, I am keeping it automatic.
Now I will add another record to do redirect. I will name this redirect as URL Redirect Record. What is the purpose of redirecting? If some so one opens your domain name without WWW it will be automatically redirected to my www.mydomain.com. So, this makes perfect sense your domain will be opened with and without www.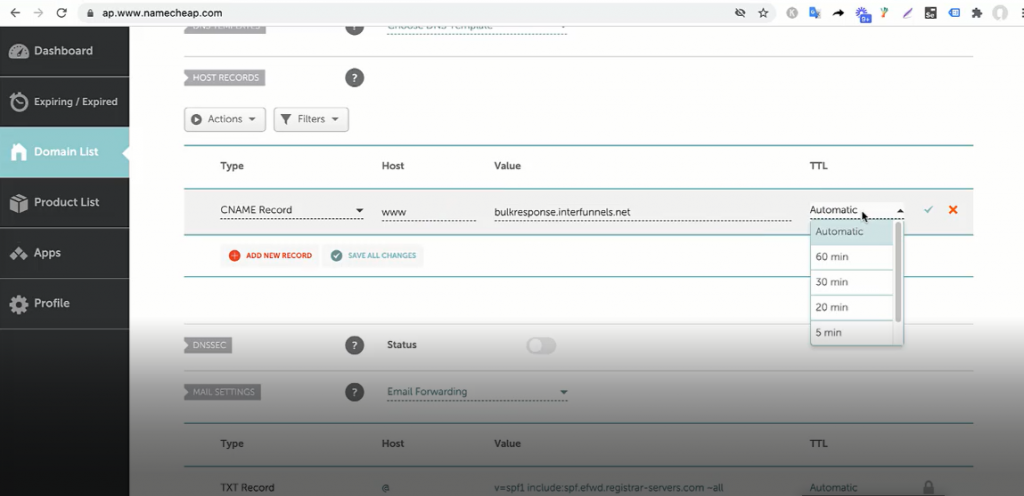 Click on SAVE.
Now our DNS setup is complete. Go back to your InterFunnels account.
Click NEXT. So, it has successfully added my custom domain to my interfunnels account. Now it is asking me to select a default page.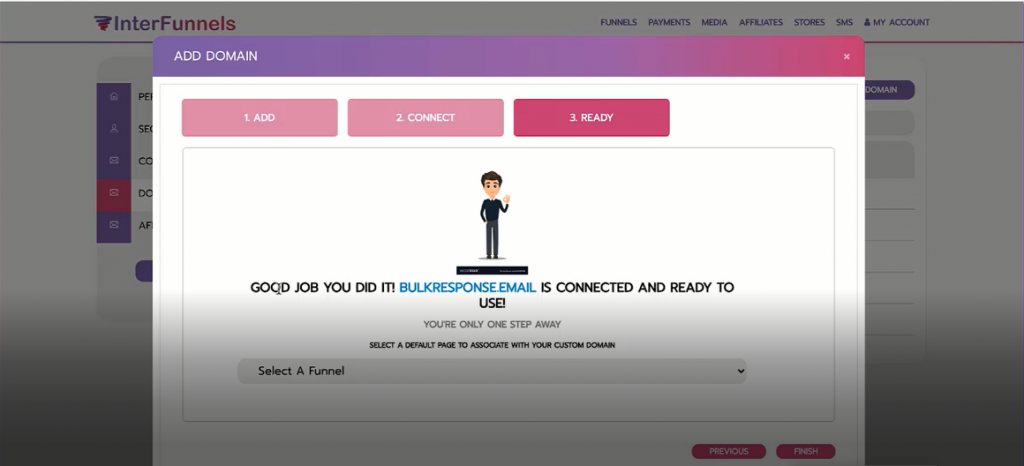 I will select Default funnel for this domain from drop down. Then I will select the default page.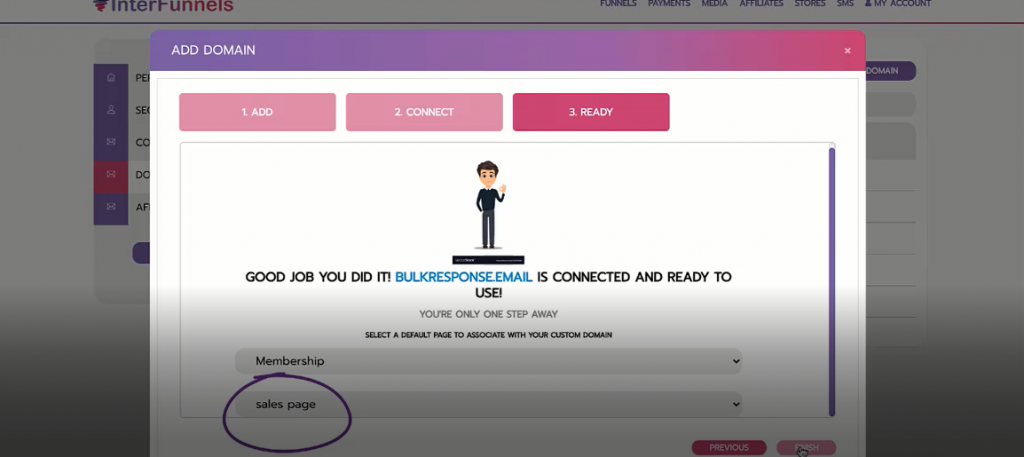 Click on Finish.
Go back to Domains and from there you will see your new domain has been added.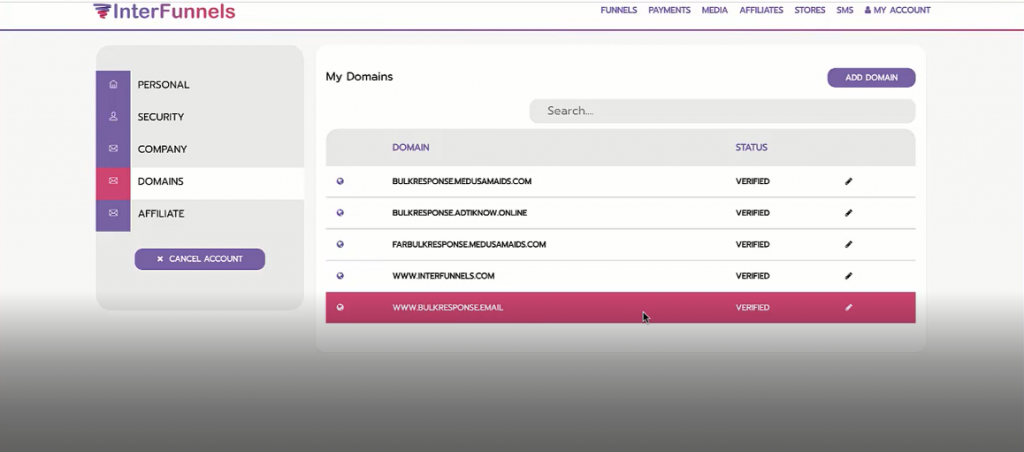 STEP3: Publish your Domain from Funnel Settings
If you want to change your custom domain go to funnel settings.
Then go to the Publishing. And from there you can change your setting.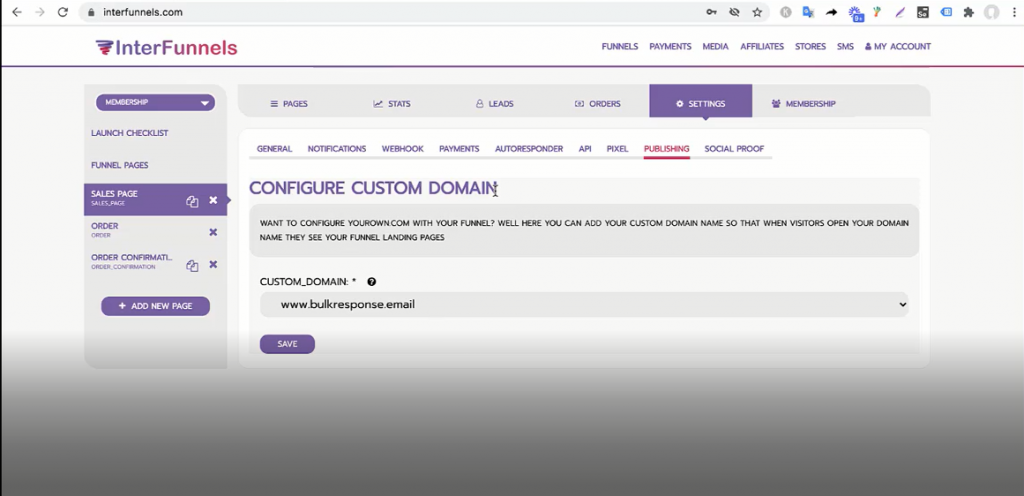 Now goto Pages and click Preview. You should see new domain in browser address bar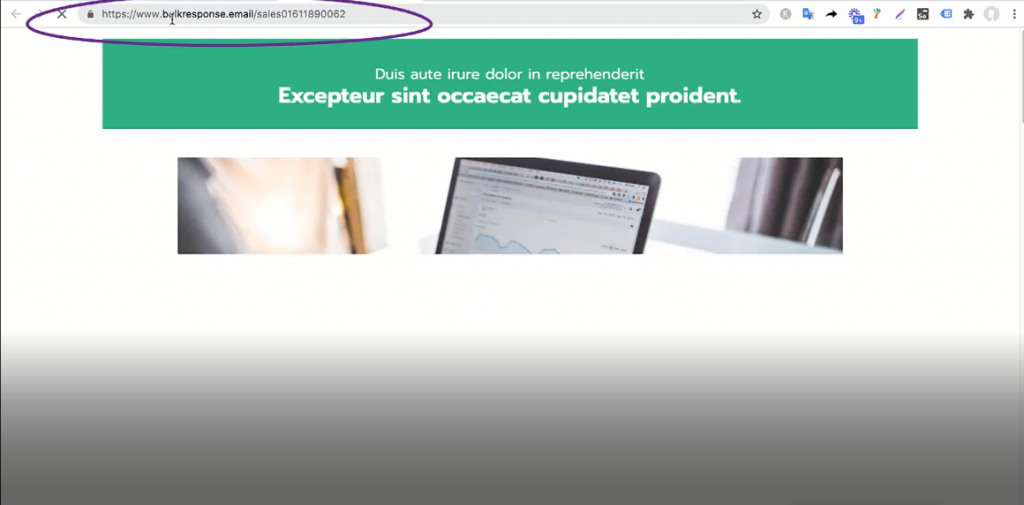 How to add CNAME from CPANEL
Above method can be used if you are hosting your domain with Domain Registrar such as Namecheap. But if you are not hosting your DNS with Namecheap rather you are using c-panel, then go to cpanel , configure your name with DNS panel, also configure a redirect from cpanel. Another way of creating a CName is via creating subdomain.
To create subdomain redirect.
Go to add New Record.
Go to CName Record.
Let's say I give  hostname shop. My target will be again the same domain. The path will be username.interfunnels.net. This is how u can add CNAME, you can also add Subdomain with your CName.