InterFunnels: The First
AI
Sales Funnel Builder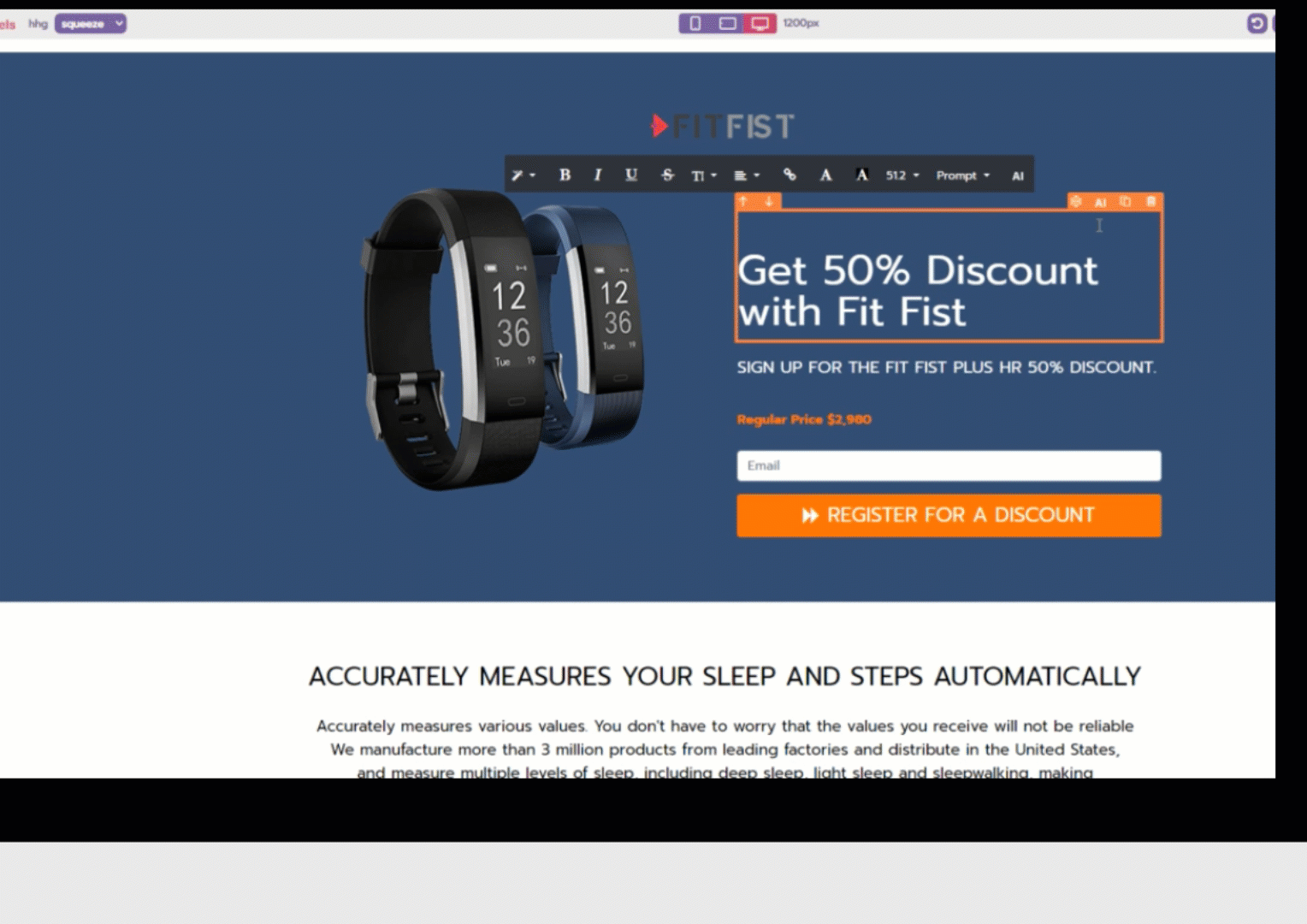 At InterFunnels, we are always striving to improve our platform and offer new features that make funnel building easier and more efficient. That's why we are excited to announce our latest integration with ChatGPT API. This integration will revolutionize the way you create sales pages and funnels by providing you with AI-generated text suggestions that will help you create a compelling copy in a matter of minutes.
Interfunnels and ChatGPT's First AI Sales Funnel Builder
What is InterFunnels?
InterFunnels is an all-in-one marketing platform that enables businesses to create and manage high-converting sales funnels. It offers a wide range of features, including a drag-and-drop funnel builder, email marketing automation, affiliate management, payment gateway integration, and customer segmentation. With InterFunnels, businesses can also create landing pages, order bumps, upsells, down sells, and one-click upsells to optimize their sales process. Additionally, it provides detailed analytics and reporting to track the performance of their sales funnels and make data-driven decisions. Some of the other tools offered by InterFunnels include membership site builder, webinar funnel builder, survey builder, and CRM integration.
In addition to the features mentioned earlier, InterFunnels also includes an AI copywriter and a Shopify-style store builder, making it a powerful tool for dropshipping businesses. The AI copywriter helps users generate compelling copy for their landing pages and emails, while the store builder enables them to create a professional-looking online store with ease. These features, combined with the platform's other tools such as email marketing automation, affiliate management, and payment gateway integration, make InterFunnels a comprehensive solution for businesses looking to maximize their online sales.
How AI Can Help You Create Funnels Faster?
AI can help businesses create sales funnels faster by automating the copywriting process. With AI copywriting tools, businesses can generate high-quality sales copy in a fraction of the time it would take to write it manually. This not only saves time but also reduces the cost of hiring a professional copywriter.
Copywriting is a critical component of a successful sales funnel as it helps businesses communicate their value proposition, build trust with their audience, and persuade them to take action. However, creating effective copy can be time-consuming and requires specialized skills. With AI copywriting tools, businesses can streamline this process and focus on other aspects of their sales funnel.
Here are five ways that AI copywriting can save businesses time compared to traditional copywriting methods:
Faster turnaround time: AI copywriting tools can generate high-quality copy in minutes, compared to the days or weeks it would take a human copywriter.
Consistent messaging: AI can ensure consistency in messaging throughout the sales funnel, ensuring that the brand message is conveyed effectively.
Cost-effective: AI copywriting tools are generally more affordable than hiring a professional copywriter.
Data-driven insights: AI can analyze customer data and generate copy that resonates with the target audience, leading to higher conversion rates.
Multilingual support: AI copywriting tools can generate copy in multiple languages, eliminating the need for businesses to hire multiple copywriters for different markets.
Overall, AI copywriting can save businesses time and money while improving the quality and consistency of their sales funnel copy.
Steps to Use This Feature Inside InterFunnels
Using this feature inside InterFunnels is super easy. Just follow these simple steps:
Step 1: Go to www.interfunnels.com and sign up for a 14-day free trial without any need for a credit card.
Step 2: Once you've signed up, create a funnel either by using our funnel wizard tool or by building one from scratch.
Step 3: Next, go to your funnel steps and load the drag & drop page builder.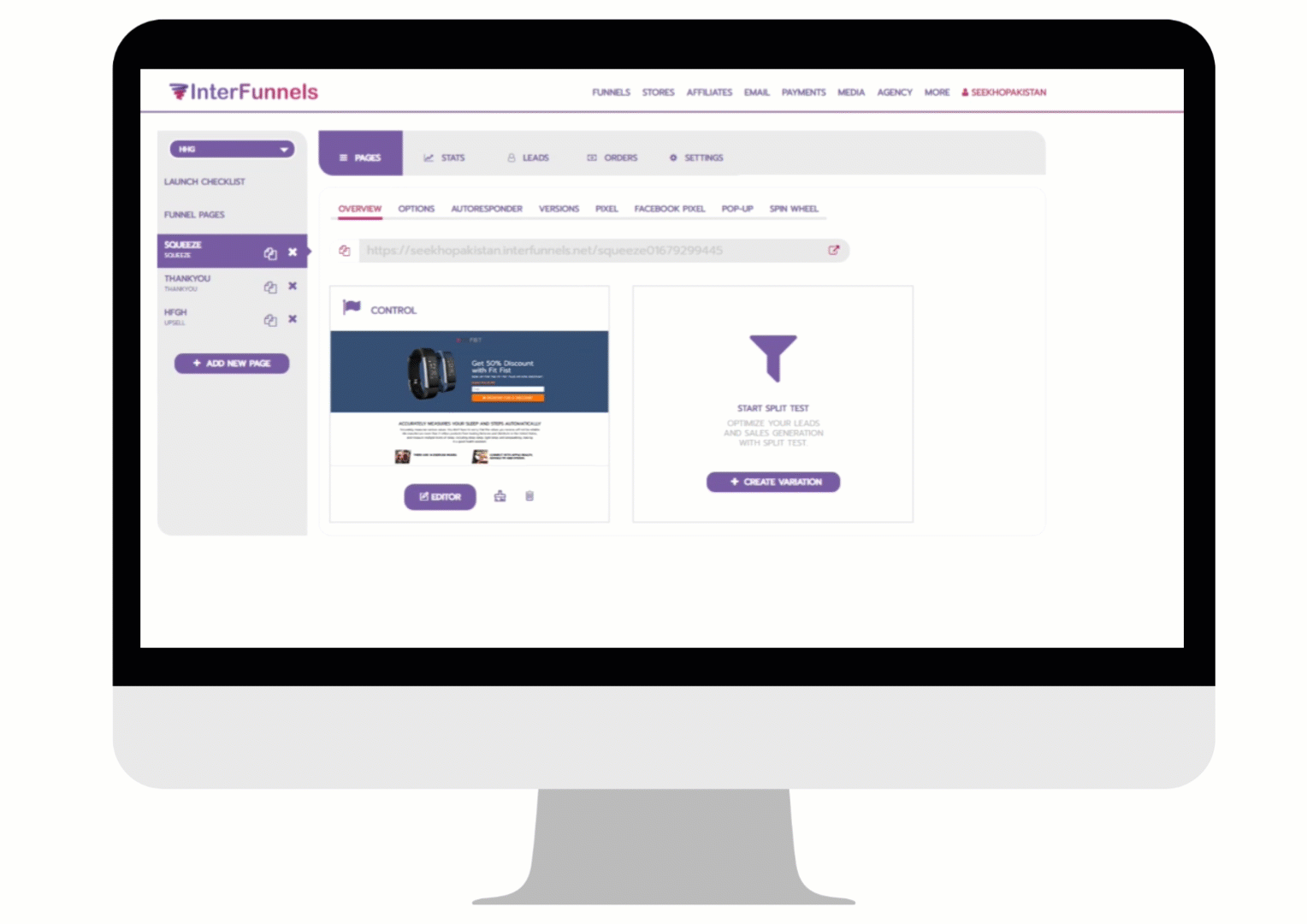 Step 4: Add a text element such as headlines, subheadings, paragraphs, or bullet lists to your page.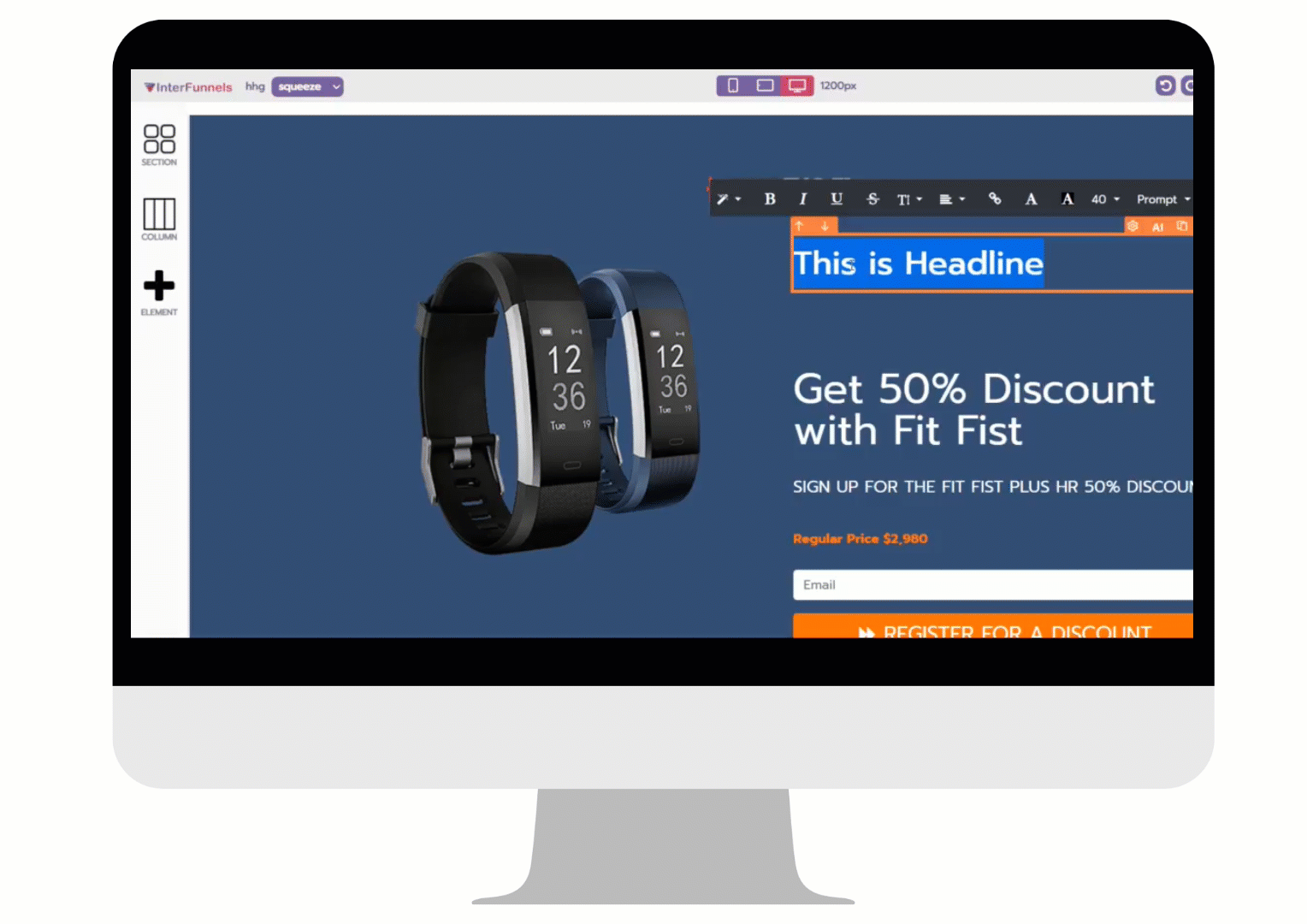 "Drag & Drop new Bullet List element from elements menu"
Step 5: Now, click on the AI icon to launch the prompt builder.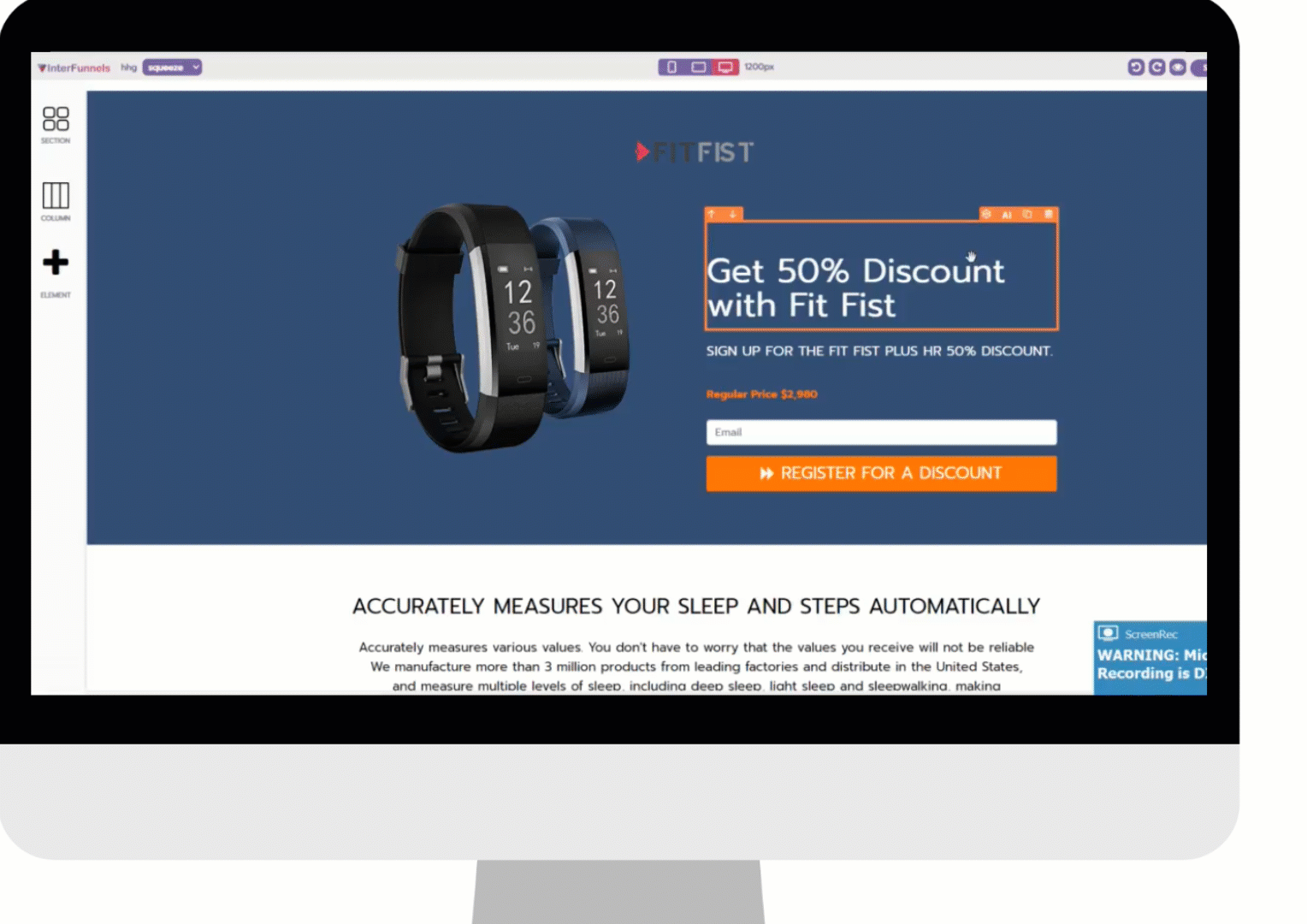 "Click AI icon"
Step 6: Select the text type (headline, bullet lists, subheading, paragraph, etc.), output language, tone, and writing style that you prefer.
Text Types: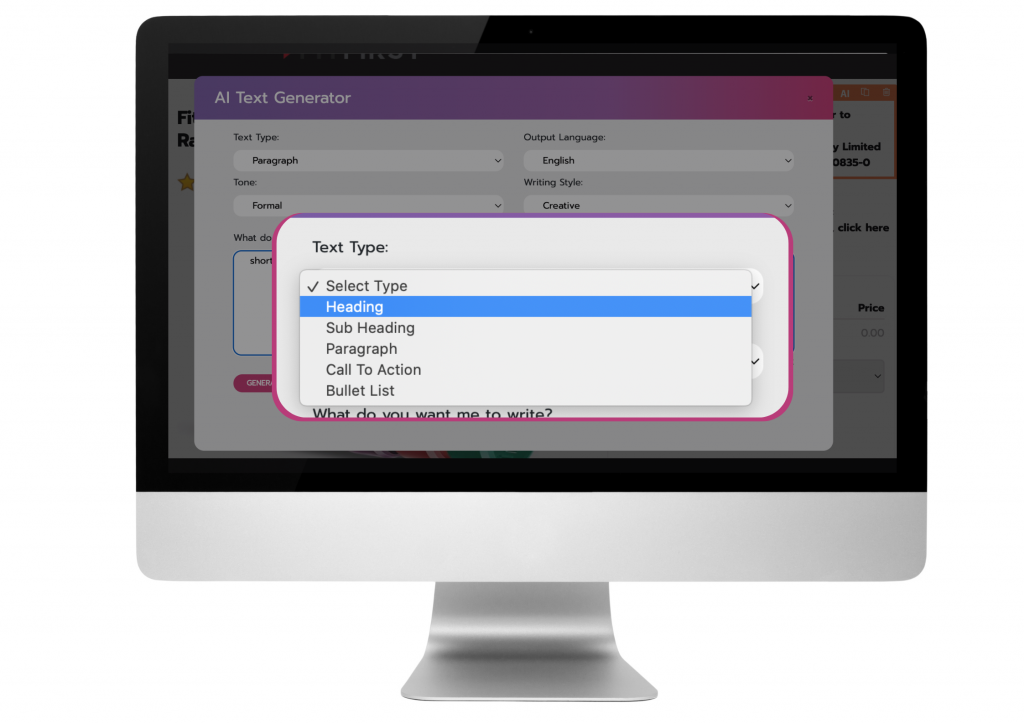 Select Text Type Headline
Language: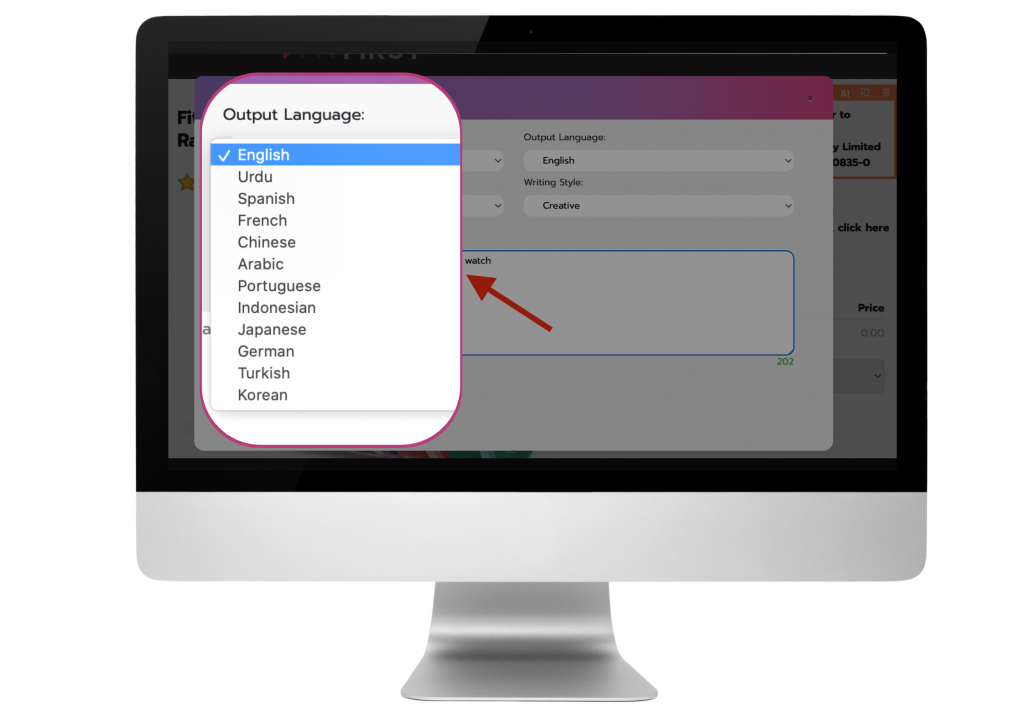 Select Output Language
Tone: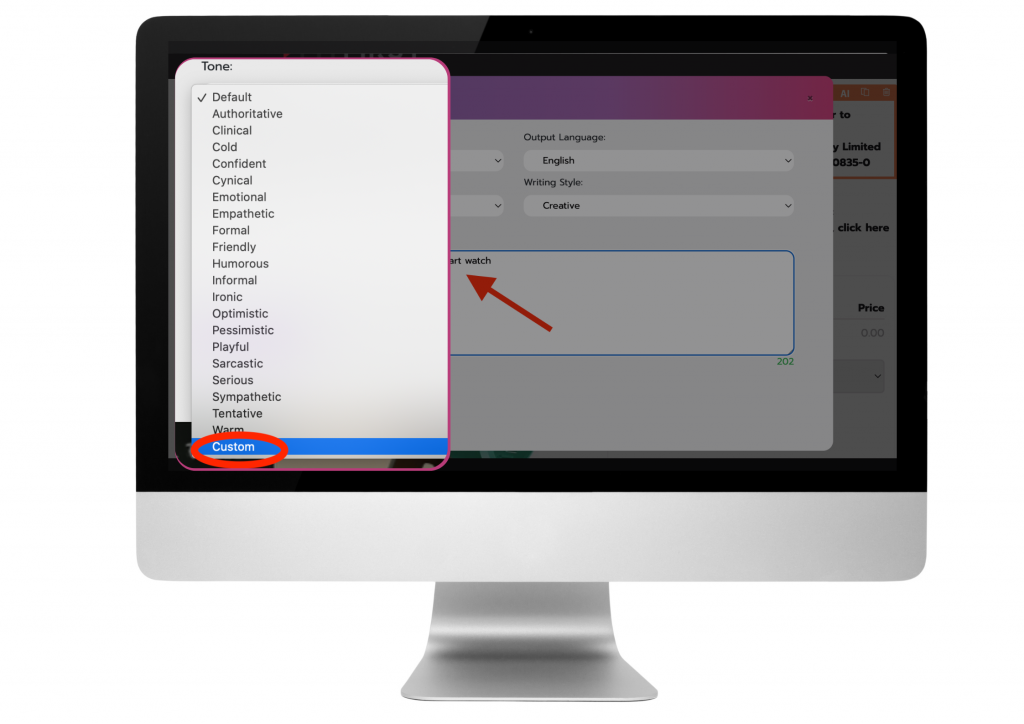 Select TONE or choose custom if your tone doesn't show here
Writing Style: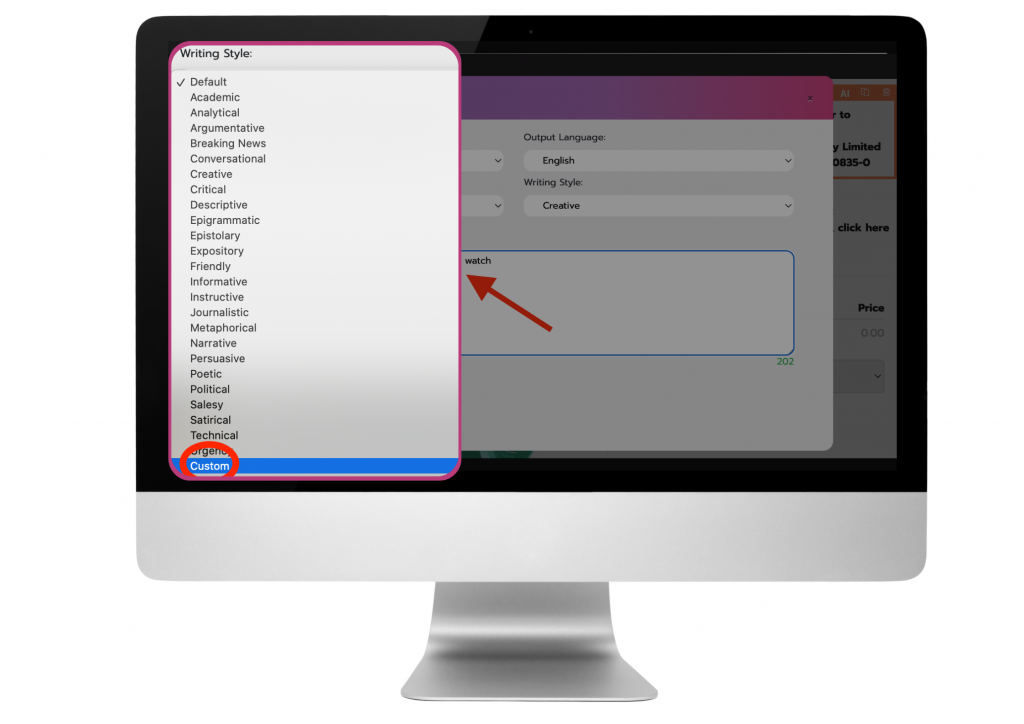 And there you have it – your prompt is ready! You'll be able to generate high-quality, content with any tone and in any language. It's a breeze to use, and we're confident you'll enjoy using it to create content for your funnel.
What Text Elements are Covered in this Update?
This chatGPT integration of InterFunnels covers a wide range of text elements that you can use to create compelling content for your funnel. These include:
Headlines – Use attention-grabbing headlines to draw visitors to your funnel and keep them engaged.
Subheadings – Break up your content with subheadings to make it easier to read and understand.
Paragraphs – Use well-written paragraphs to convey information and tell your story effectively.
Bullet points – Use bullet points to highlight key features or benefits of your product or service.
Product features – Highlight the features of your product or service to help visitors understand what they are getting.
One-time Offer text – Use persuasive language to encourage visitors to take advantage of a one-time offer.
Order bump text – Use clear and concise language to explain the benefits of an order bump and encourage visitors to add it to their purchase.
With these text elements at your disposal, you can create high-quality content that resonates with your visitors and drives conversions. So go ahead and give it a try – we think you'll be impressed with the results!
A Simple Use Case How to Write a Sales Page Copy Using AI Text Generator
InterFunnels and ChatGPT. How to Create E-commerce Funnels Using AI
To showcase the power of this innovative tool, we present a simple use case, FirstFit, a smartwatch brand.
Creating a winning e-commerce funnel for fitness watches can be a challenging task, but with InterFunnels' chatGPT integration, it's now easier than ever before. Here are the steps you can follow to create an effective funnel for FirstFit:
Step 1: Rewrite the Headline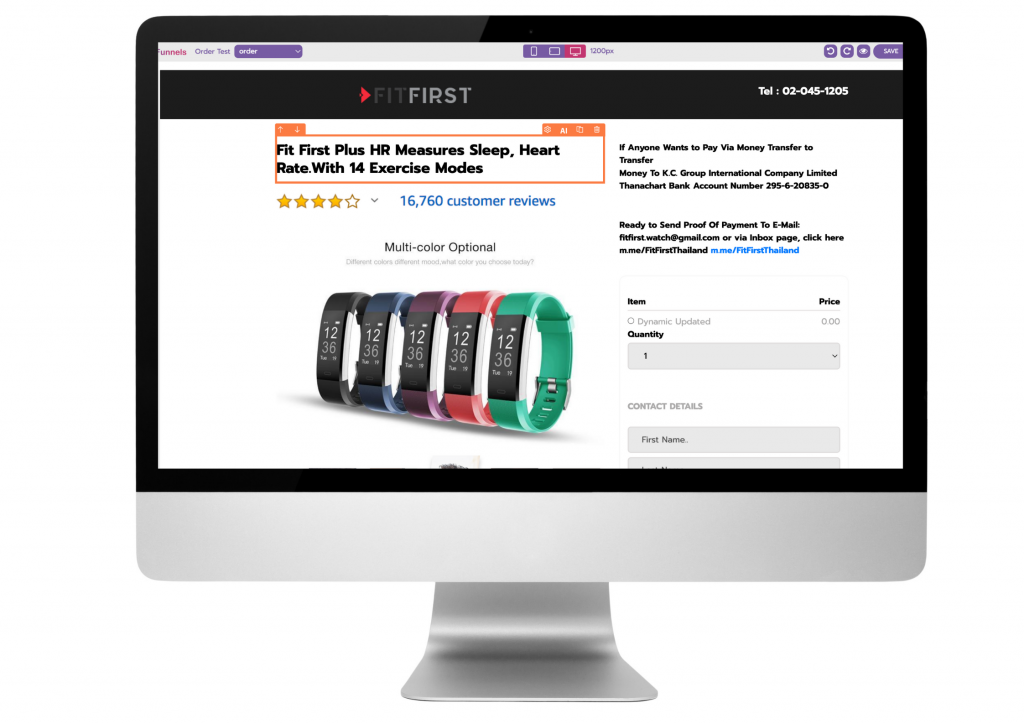 "Select the headline element and click the AI icon"
The headline is the first thing your potential customers will see, so it's important to make it compelling and engaging. Here's an example of a headline for your FirstFit funnel:
"Transform Your Workouts with FirstFit – The Ultimate Smartwatch for Fitness Enthusiasts!"
Step 2: Create Product Feature Bullet Points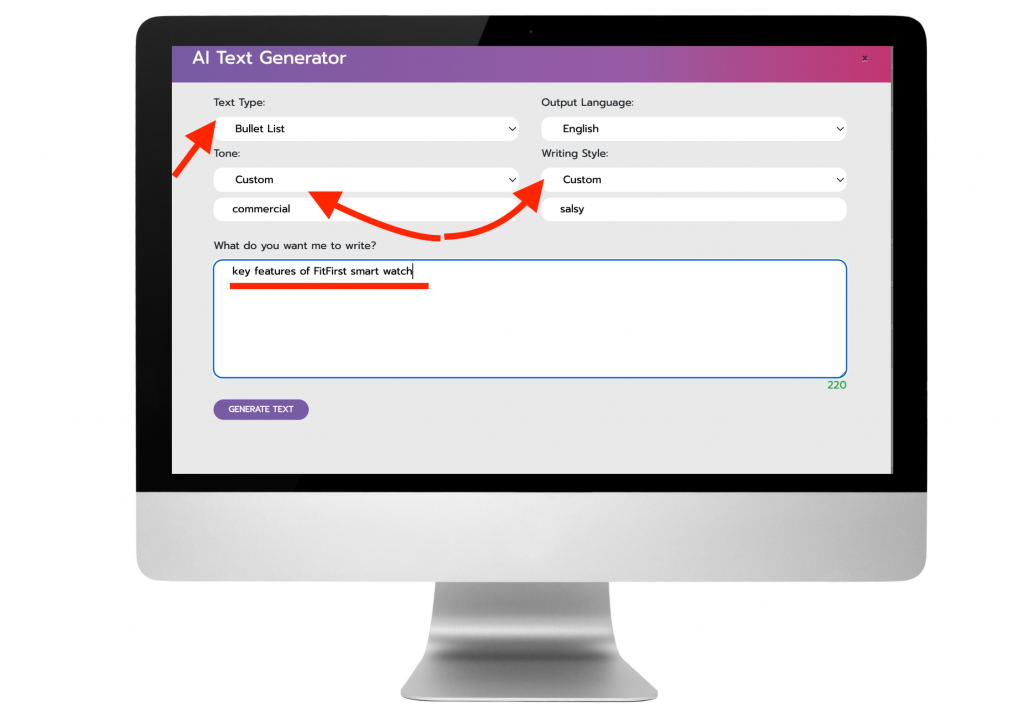 Select Bullet List from the text Style, and pick language, Tone & writing style. Then hit the "Generate Text" button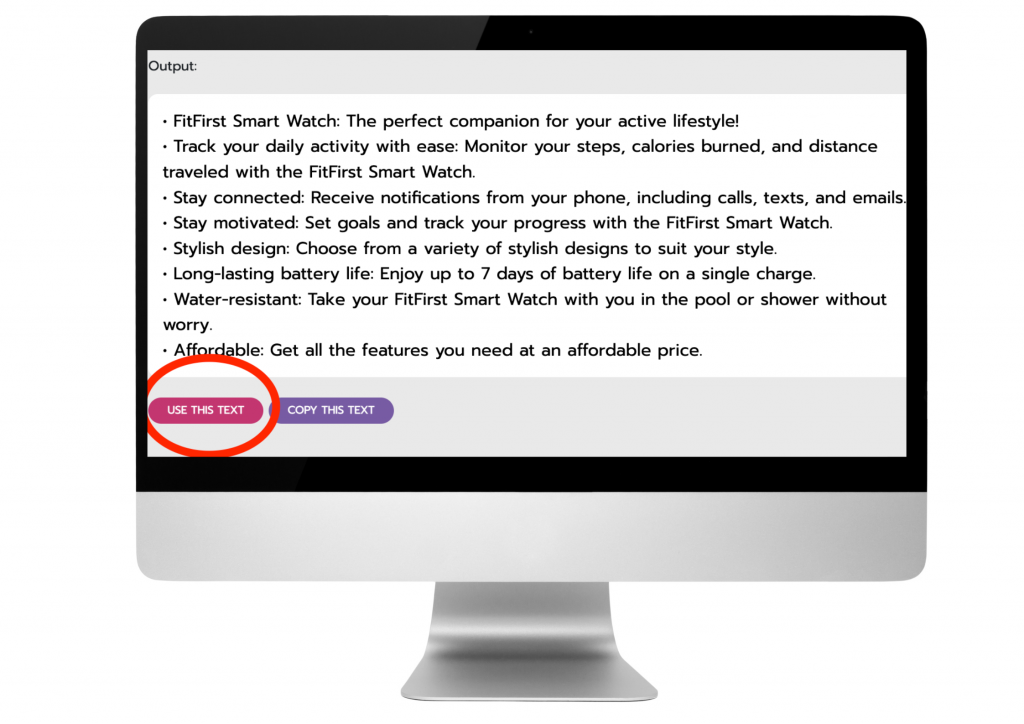 Output will be displayed in Typewriter style, hit USE THIS TEXT button to add text directly to your landing page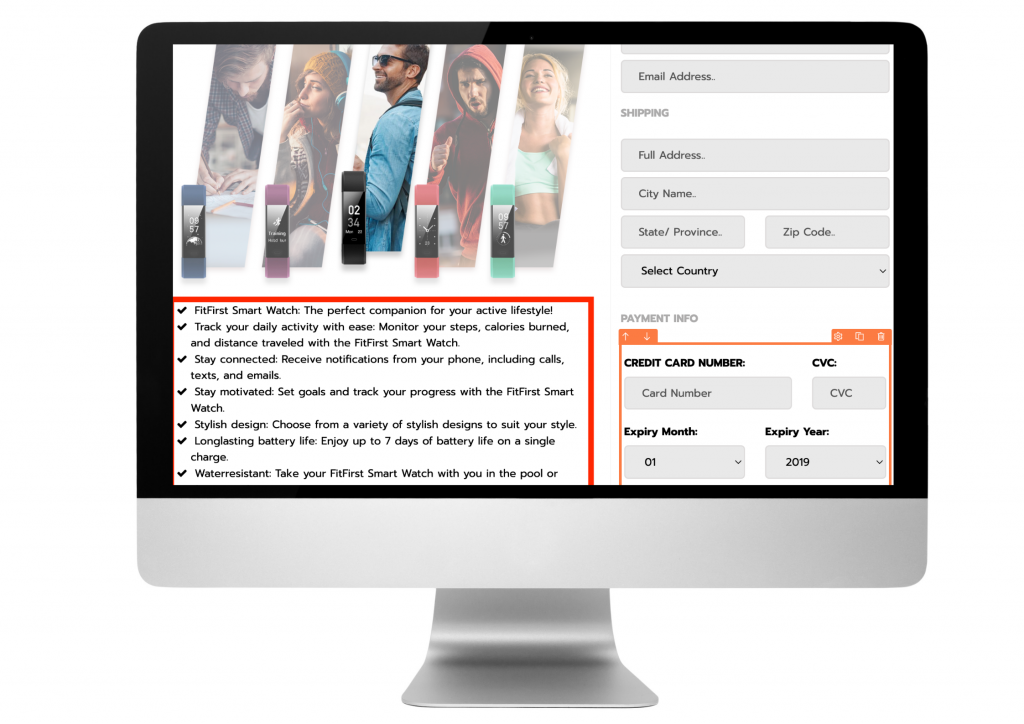 Your text generated by chatGPT AI technology will be added as a bullet point right inside the landing page without you having to write a single word.
Highlighting the key features of your product in bullet point form is an effective way to grab the attention of potential customers. Here are some possible feature bullet points for FirstFit:
Advanced health monitoring technology that tracks heart rate, sleep quality, and more
GPS tracking that helps you map your runs and hikes with ease
Waterproof and durable design that withstands even the toughest workouts
Long-lasting battery that ensures you never miss a workout
Customizable watch faces and app integration makes it easy to personalize your experience
Step 3: Create a Product Short Description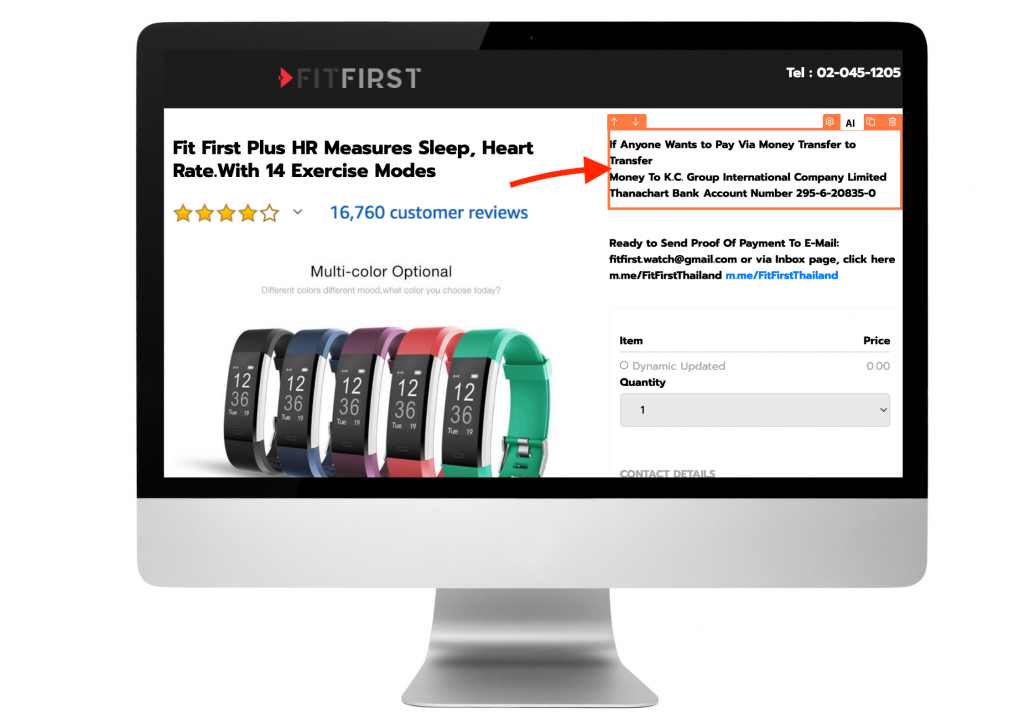 Your product's short description should highlight the key benefits of your product in a concise and informative manner. Here's an example for FirstFit: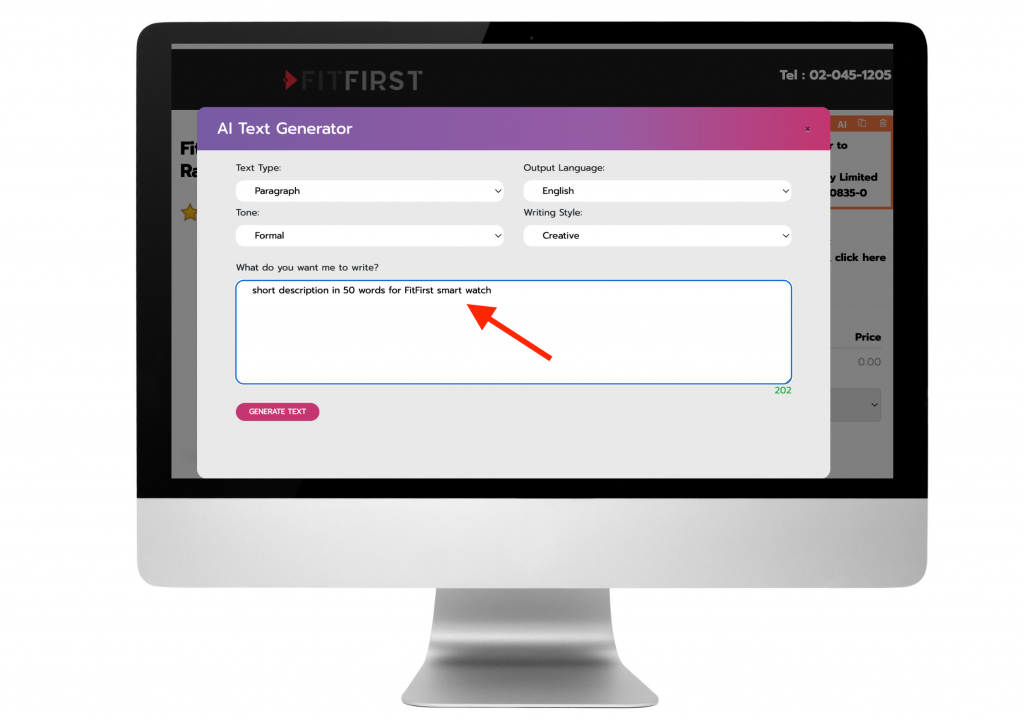 "Get the most out of your workouts with FirstFit, the ultimate smartwatch for fitness enthusiasts. Our advanced health monitoring technology helps you stay on top of your fitness goals, while GPS tracking and a durable design make it easy to take on any challenge. With customizable watch faces and app integration, you can make your fitness journey truly your own."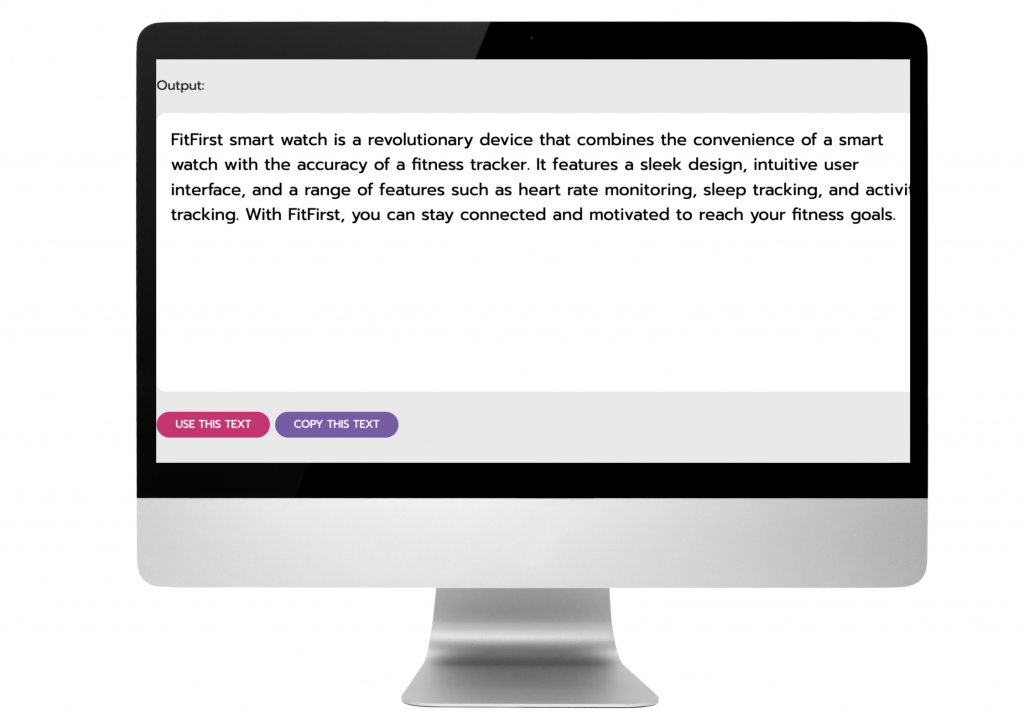 OUTPUT generated by AI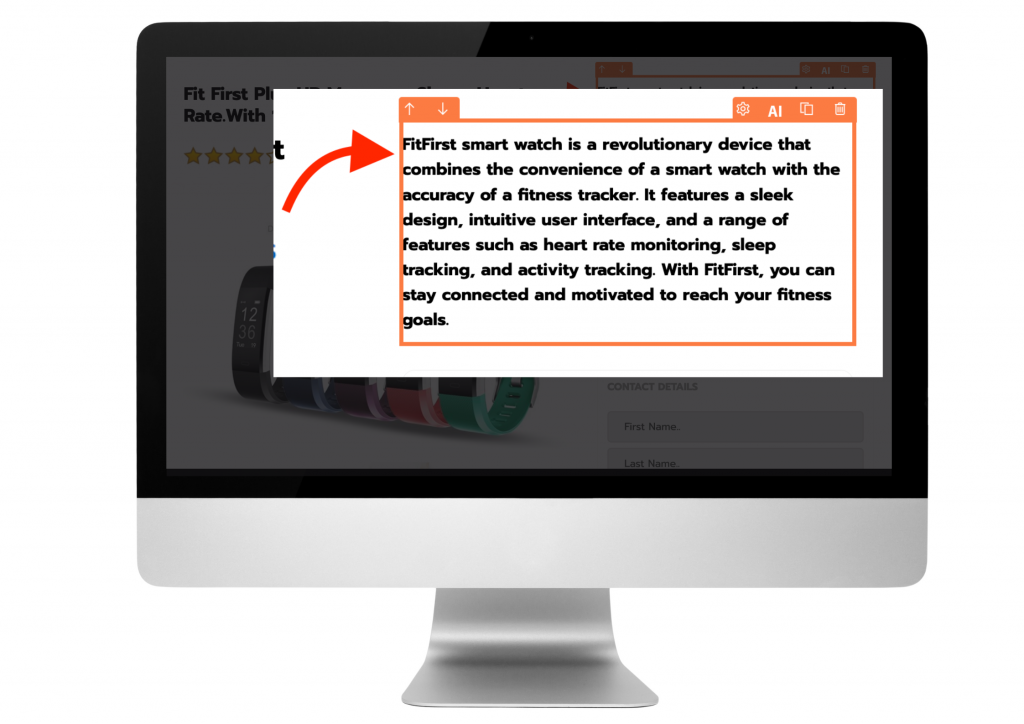 Use the Insert Text button to add this text to your funnel
Additional Sections:
You can add more detail and sections to your e-commerce funnel to provide more information about FirstFit. Here are some ideas:
Section: Benefits
Headline: "Why Choose FirstFit?"
Track your progress and achieve your fitness goals faster than ever before
Monitor your health and make informed decisions about your well-being
Stay motivated with personalized coaching and insights
Make your fitness journey truly your own with customizable features
Join a community of like-minded fitness enthusiasts and achieve your goals together
Section: Technical Specifications
Headline: "Advanced Technology, Simplified"
Advanced health monitoring technology that tracks heart rate, sleep quality, and more
GPS tracking that helps you map your runs and hikes with ease
Waterproof and durable design that withstands even the toughest workouts
Long-lasting battery that ensures you never miss a workout
Customizable watch faces and app integration make it easy to personalize your experience
Section: Reviews/Testimonials
Headline: "What Our Customers Are Saying"
"FirstFit has revolutionized my fitness routine!" – Jane
"The advanced health monitoring has helped me make real changes to my lifestyle." – John
"I love the customizable watch faces and app integration that make FirstFit truly my own." – Sarah
With InterFunnels' chatGPT integration, creating an effective e-commerce funnel for FirstFit is now fast and easy. Simply follow the steps outlined above and let chatGPT handle the copywriting for you. Start creating your FirstFit funnel today and transform your customers' workouts!
Conclusion:
The integration of chatGPT into InterFunnels' landing page builder marks a new era in the world of e-commerce. With this innovative tool, customers can now create winning sales funnels quickly and easily, without the need for specialized copywriting skills. By leveraging the power of AI, InterFunnels is empowering its customers to take their businesses to the next level, attracting more traffic and converting more leads into sales. Whether you're selling smartwatches, fitness equipment, or any other product, InterFunnels' chatGPT integration is the ultimate tool for optimizing your sales funnel and maximizing your ROI. So why wait? Sign up for InterFunnels today and start harnessing the power of chatGPT for your business!