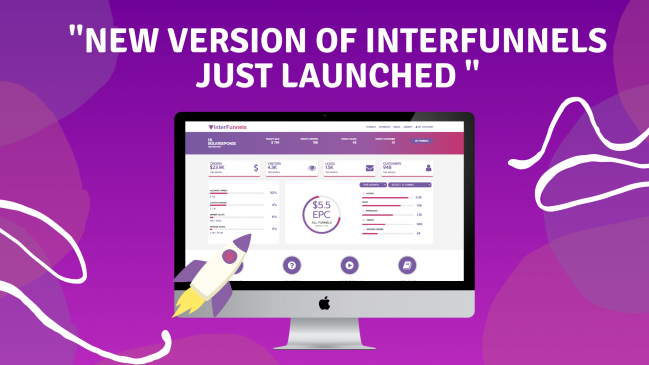 Since its first launch in March 2019, Interfunnels has been continuously working on improving its features and user experience. We have had 2 major overhauls of our Drag & Drop builder and one complete change in our User Interface.
But this time the update is much bigger… And it will surely surprise you.
We would like our loyal customers to absorb the new changes at the same time we want you to know everything about new InterFunnels.
Here are some key changes that have been made
New User Interface
Better Dashboard with more statistics than ever. You can get a bird's eye view of all the activities of your funnels and you can see your available limits.